One-Time Close Loans And Insurance Considerations
November 22, 2022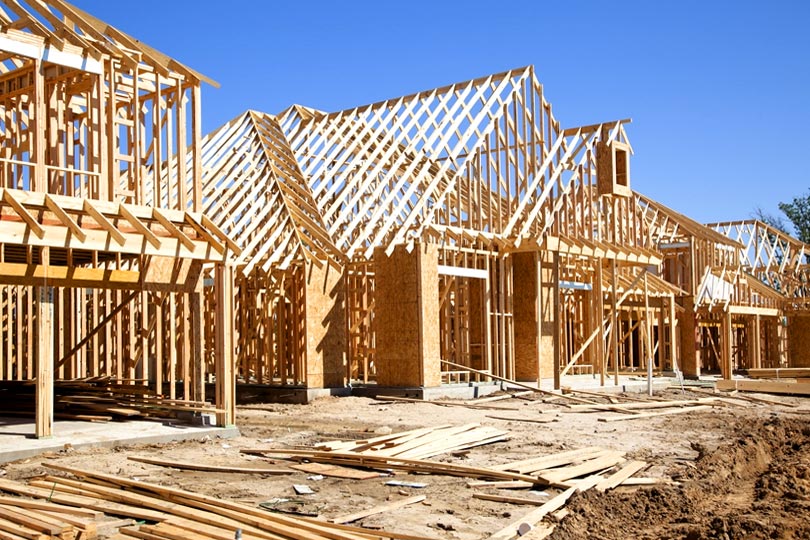 When building a home, there are important considerations to make for mortgage insurance and the types of policies you may also need if you are building in an area known for natural disasters.
Mortgage insurance and hazard insurance are not the same things and even for homeowner's insurance policies, there may be a difference in coverage for certain types of incidents like floods or fires.
If you choose to build a home on your own lot using a One-Time Close mortgage, you are typically required to carry mortgage insurance depending on circumstances. A conventional loan typically requires it unless you put 20% down; FHA mortgage insurance is typically required for either 11 years of the lifetime of the loan.
VA loans have no mortgage insurance requirement at all but these mortgages are not offered to the public. They are offered to those with qualifying military service.
Mortgage insurance is required to protect the lender in case you default on your construction loan or purchase loan. It does not protect you against fire, flood, theft, storms, etc. Homeowner's insurance is meant to protect you from loss in case of any scenario listed in your policy.
That may or may not include fire, water damage, storm damage, etc. If it is not named specifically in your policy, you are not covered for it.
Some homeowners make the mistake of assuming that coverage for water damage means they are protected in case of flooding. This is NOT TRUE. "Rising water" coverage is different from "water damage" coverage.
These two issues are completely separate in the minds of your insurer and unless you specifically request flood coverage, you may not have protection against flooding. Be sure to ask your lender what coverages are typical in your housing market and which ones are recommended.
In some cases you may not have a choice--the lender may require certain types of insurance as a condition of loan approval. This may be true in known flood zones, areas prone to mudslides, hurricanes, or wildfires.
Sometimes the true nature of a threat (from natural disasters) isn't readily known. You may have to pay for a flood zone determination, for example, to see whether or not the area you want to build in is suitable for a home in general and what kinds of insurance you might specifically need to live there.
Some lenders and some government-backed mortgage loan programs won't permit loans for properties in "certain coastal flood zone areas" or specially protected areas. A flood zone determination or its equivalent for other natural disasters is an expense you might not have anticipated paying on your home loan journey, but the results are typically worth the expense for peace of mind's sake.
Want More Information About One-Time Close Loans?
We have done extensive research on the FHA (Federal Housing Administration) and the VA (Department of Veterans Affairs) One-Time Close Construction loan programs.
We have spoken directly to licensed lenders that originate these residential loan types in most states and each company has supplied us with the guidelines for their products. We can connect you with mortgage loan officers who work for lenders that know the product well and have consistently provided quality service.
If you are interested in being contacted by a licensed lender in your area, please send responses to the questions below. All information is treated confidentially.
OneTimeClose.com provides information and connects consumers to qualified One-Time Close lenders to raise awareness about this loan product and to help consumers receive higher-quality service.
We are not paid for endorsing or recommending the lenders or loan originators and do not otherwise benefit from doing so. Consumers should shop for mortgage services and compare their options before agreeing to proceed.
Please note that investor guidelines for the FHA and VA One-Time Close Construction Program only allow for single-family dwellings (1 unit) – and NOT for multi-family units (no duplexes, triplexes or fourplexes).
In addition, the following homes/building styles are not allowed under these programs: Kit Homes, Barndominiums, Log Cabin Homes, Shipping Container Homes, Stilt Homes, Solar (only) or Wind Powered (only) Homes.
Contact Us: Send Us Your Request – Spam Safe
Please send your email request to
[email protected]
which authorizes OneTimeClose.com to share your personal information with one mortgage lender licensed in your area to contact you.
1. Send your first and last name, e-mail address, and contact telephone number.
2. Tell us the city and state of the proposed property.
3. Tell us your and/or the Co-borrower's credit profile: Excellent – (680+), Good - (640-679), Fair – (620-639), or Poor- (Below 620). 620 is the minimum qualifying credit score for this product.
4. Are you or your spouse (Co-borrower) eligible veterans? If either of you is an eligible veteran, down payments as low as $0 may be available up to the maximum amount your debt-to-income ratio per VA will allow – there are no maximum loan amounts as per VA guidelines. Most lenders will go up to $1,000,000 and review higher loan amounts on a case-by-case basis. If not, the FHA down payment is 3.5% up to the maximum FHA lending limit for your county.
See Your Credit Scores From All 3 Bureaus
Do you know what's on your credit report?
Learn what your score means.
Articles, Updates, and Guidelines
Pros And Cons Of Building A Home
November 10, 2022Is it smarter to build a home or buy one? In late 2022 some borrowers are asking that question, faced with rising interest rates, a lack of inventory, and high prices. What are the pros and cons of building your own home on your own lot with a One-Time Close mortgage?
Things To Know Before You Commit To A Lender
November 8, 2022If you are planning to build a house with a single-close construction loan, there are a few questions you should ask before you commit to working with a construction lender. You want to know a few things about that financial institution before moving forward.
Could Home Loan Reform Expand Your Construction Loan Options?
November 4, 2022The federal government is considering ways to reduce bias in the home-buying process. And one area in particular being scrutinized? Appraisals. The appraisal is a process where the home is reviewed to ensure it meets minimum standards and meets state/local building codes. It's also the way the lender establishes the fair market value of the property. For a One-Time Close construction loan, the appraisal process works a bit differently than for existing construction property.