What Can Delay Your Construction Loan
January 12, 2023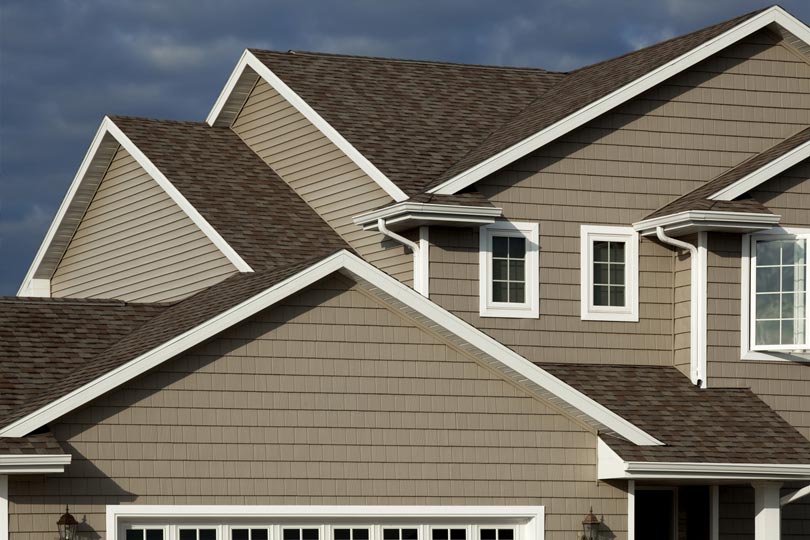 If you want to build on your own lot in 2023, you're naturally paying attention to mortgage loan interest rate trends, improvements in the housing market, and related issues. But there are other issues to be mindful of when you commit to building a home using a One-Time Close construction loan.
Some Credit Issues May Delay Your Loan
FICO scores are an obvious issue. But what having someone else's data in your credit report? An error such as that is not uncommon, nor is having outdated information in your report that should have expired ages ago.
Don't be THAT borrower--one who looks at their credit reports too far into the planning stages only to discover a credit problem. For some, even getting started as soon as they find out means a full resolution might still be underway when your lender reviews your One-Time Close loan application.
Permits May Take Longer Than You Realize
Some hot housing markets are notorious for long permit processing times. You will NOT be able to begin a single-close construction loan project without getting the required permits.
If you are building in California, for example, some developers wait months to get their permits approved. Much depends on the nature and timing of the project but it is never a bad idea to talk with your loan officer or a professional contractor. Ask how long you should expect to wait once you have applied for the permits.
Supply Chain Problems May Cause Delays
COVID-19 pandemic supply chain problems aren't the only ones you may face. Railroad strikes are another potential issue, as are natural disasters that affect how retailers get new stock. Build in some extra time into your project to accommodate the realities of post-COVID supply chain issues.
Other Typical Delays
There are other problems that can delay either financing or the actual labor on your construction loan. Weather is one variable that affects how quickly the project will go, contractor availability is another.
But those aren't the only common issues. What if the lender pulls your credit report a second time--which is often done--there are substantial changes to your credit or employment. Your lender may requalify you for the loan, which may delay the entire process. Avoid ANY major changes in your finances or employment between the application and your closing day.
Want More Information About One-Time Close Loans?
We have done extensive research on the FHA (Federal Housing Administration) and the VA
(Department of Veterans Affairs) One-Time Close Construction loan programs.
We have spoken directly to licensed lenders that originate these residential loan types in most states and each company has supplied us with the guidelines for their products. We can connect you with mortgage loan officers who work for lenders that know the product well and have consistently provided quality service.
If you are interested in being contacted by a licensed lender in your area, please send responses to the questions below. All information is treated confidentially.
OneTimeClose.com provides information and connects consumers to qualified One-Time Close lenders to raise awareness about this loan product and to help consumers receive higher-quality service.
We are not paid for endorsing or recommending the lenders or loan originators and do not otherwise benefit from doing so. Consumers should shop for mortgage services and compare their options before agreeing to proceed.
Please note that investor guidelines for the FHA and VA One-Time Close Construction Program only allow for single-family dwellings (1 unit) – and NOT for multi-family units (no duplexes, triplexes or fourplexes).
In addition, the following homes/building styles are not allowed under these programs: Kit Homes, Barndominiums, Log Cabin Homes, Shipping Container Homes, Stilt Homes, Solar (only) or Wind Powered (only) Homes.
Contact Us: Send Us Your Request – Spam Safe
Please send your email request to
[email protected]
which authorizes OneTimeClose.com to share your personal information with one mortgage lender licensed in your area to contact you.
1. Send your first and last name, e-mail address, and contact telephone number.
2. Tell us the city and state of the proposed property.
3. Tell us your and/or the Co-borrower's credit profile: Excellent – (680+), Good - (640-679), Fair – (620-639), or Poor- (Below 620). 620 is the minimum qualifying credit score for this product.
4. Are you or your spouse (Co-borrower) eligible veterans? If either of you is an eligible veteran, down payments as low as $0 may be available up to the maximum amount your debt-to-income ratio per VA will allow – there are no maximum loan amounts as per VA guidelines. Most lenders will go up to $1,000,000 and review higher loan amounts on a case-by-case basis. If not, the FHA down payment is 3.5% up to the maximum FHA lending limit for your county.
See Your Credit Scores From All 3 Bureaus
Do you know what's on your credit report?
Learn what your score means.
Articles, Updates, and Guidelines
How To Credit Qualify For An FHA Construction Loan Or A VA Construction Loan
February 7, 2023If you're looking to finance the construction of your new home, you may be wondering if you can qualify for a VA or FHA One-Time Close construction loan. In this article, we'll go over the four things you need to credit qualify for one of these loans. Remember, VA loans are not offered to all applicants but only to those with qualifying military or uniformed service. FHA loans are offered to all who qualify for the loan.
Before You Build, Check Your Credit
February 2, 2023If you are building a home in 2023 with a One-Time Close mortgage, you likely understand that these loans have higher credit standards than existing construction mortgages. Sometimes you need every advantage you can get to qualify for a more complex loan like a single close construction mortgage, and paying attention to the credit issues below can help.
Construction Loan Market Outlook Improving In 2023
January 26, 2023Finance blogs are reporting interest rates falling more than three-quarters of a point since the end of October 2022, with more improvements possible down the road. Now is a very good time to consider your construction loan options, though with the caveat that we may experience a bumpy road back to lower rates and less of a seller's market for real estate overall.